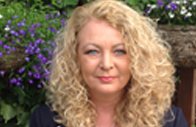 Anita Ashcroft MIT was the Chairman of The Institute of Trichologists since 2016, before stepping down in November 2020. She qualified with distinction in 1999 and was also awarded the John Mason award for Excellence. Anita's vision and objectives has been to lead the Institute through the 21st Century by increasing its educational reach, implementing professional standards and ensuring that the inherited values and ethics of the Institute are maintained at all times.
As part of this vision Anita has expanded the Institute of Trichologists CPD event from 1 day to 2 days of complete education and inspiration that will translate into each and every Trichologists clinical practice.  Anita has for the first time opened up the events of The Institute of Trichologists to a wider Trichology audience as a first step towards achieving professional standards and regulation for the profession that she is so passionate about.
Anita attends all Board Meetings, European Hair Research Meetings, annual Psychodermatology meetings and many educational and development events.