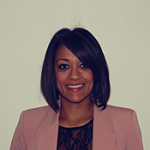 Samantha qualified with distinction from the Institute of Trichologist in 2018 and was awarded the John Firmage award for distinction. She began her career in trichology at The Spencer Clinic 27 years ago, where she became an assistant trichologist working closely with Mr Richard Spencer MIT.
She has a real passion for learning and was delighted to become part of the clinical training team at the institute of trichologist in 2019 and joined the board of directors in 2021.
Samantha is very committed to trichology and ensuring that the public have factual information regarding hair and scalp disorders this has made her a sought after expert for many media articles.
Samantha ensures she stays up to date with all the new developments in the world of trichology by regularly attending CPD (Continuing professional development) days. These CPD events give her access to some of the worlds leading experts in the many fields related to trichology and ensures that her patients get the best possible advice and treatment for their hair and scalp problems.