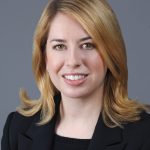 Vanessa qualified as a Trichologist with The Institute of Trichologists in 1993, but her clinical work within Trichology actually begun in 1991, along with the start of her studies.  Vanessa was fully immersed in both her theoretical studies and clinical training with the Institute of Trichologists whilst also working at the same time as a Trainee Trichologist then progressing through to Assistant Trichologist and upon qualifying to Consultant Trichologist within high profile and busy Central London Trichological clinics.
Full membership of The Institute of Trichologists was awarded in 1996 following three years of clinical experience post qualification. Vanessa is a member of the Royal Society of Medicine and is a Fellow of the Royal Society for Public Health. Vanessa has published a book on hair loss and scalp disorders using a unique question and answer format and Vanessa was honoured that Dr Rodney Dawber, Consultant Dermatologist and President Emeritus of The Institute of Trichologists, wrote the foreword.
Vanessa was invited by a leading global consumer goods company to be involved in the launch of a new range of hair care products developed for the treatment of hair texture problems both in the UK and Europe. Vanessa has been quoted in the media for publications such as Marie Claire Magazine, Prima Magazine and The Evening Standard and for BBC radio and television.
2020 saw Vanessa's 21st anniversary as resident Consultant Trichologist inside the Royal Warranted John Bell and Croyden Pharmacy in Central London and is where Vanessa has been very  proud to receive patient referrals from the Consultant Clinical Oncologist from The Harley Street Clinic and from The Connaught Square GP Practice, London (NHS).