IoT Press Panel
The Institute of Trichologists has a Press Panel, consisting of a selection of our members. Each unique press panel is used for 6 monthly rotation periods. Find out more about out current IoT Press Panel Below.
Eva Proudman MIT IAT
Specialities: Any Enquiries
Eva qualified as a Trichologist with the Institute of Trichologists, having graduated with credit and being awarded the John Firmage award for her consistent dedication to her studies. Eva is a highly sought after Hair Specialist, with over 18 years experience. She diagnoses the causes of hair fall, breakage, thinning, diseases of the scalp and offers both industry professional and consumers specialist advice.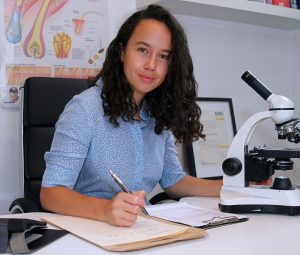 Elearnore Richardson MIT
Specialities: Afro and ethnic hair and scalp conditions
With a masters in Natural Sciences and a focus on afro and ethnic hair and scalp conditions, Eleanore's passion as a Trichologist is to provide inclusive and expert diagnosis and treatment options for black and ethnic hair types and skin tones, founded in a scientific and holistic approach to health.
"I want to challenge our cultural and styling norms to reduce the huge numbers of preventable hair loss cases that I see in our clinic on a daily basis."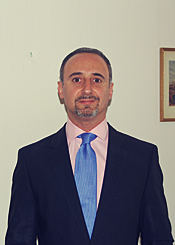 Richard Spencer MIT
Specialities: Help and advice on any subject
Richard Spencer became a qualified consultant and registered member of the institute of trichologists (M.I.T.) in 1981 and took over the practice in 1983, forming "The Spencer Clinic of Trichology Ltd. His knowledge, leadership and experience enhances his all-round ability to perform and practise to the highest standards.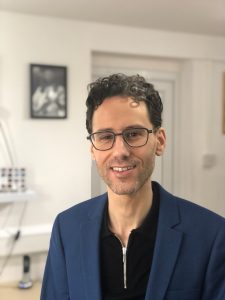 Benedetto Cusumano MIT
Specialities: Male Hair Loss, Low Level Laser Light, Scalp Micropigmentation
With six generations of his family owning hairdressing warehouses, hair training academies and salons called  "Shape International" in the UK and Sicily, it was clear Ben was born to do work within the hair industry. Ben qualified from the Institute of Trichologists in 2015, taking pride in receiving not only a credit but also the John Firmage Certificate of Distinction.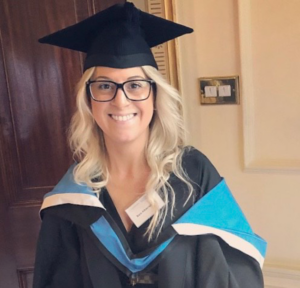 Sara Alkazraji AIT
Specialities: Education surrounding Trichology
Sara is a specialist in Trichology & Scalp Micropigmentation and owner of Ilkley Moor Trichology clinic. With extensive experience in the education sector she has a real passion for teaching, training, learning and assessment.
Quality Education  = Quality Trichology