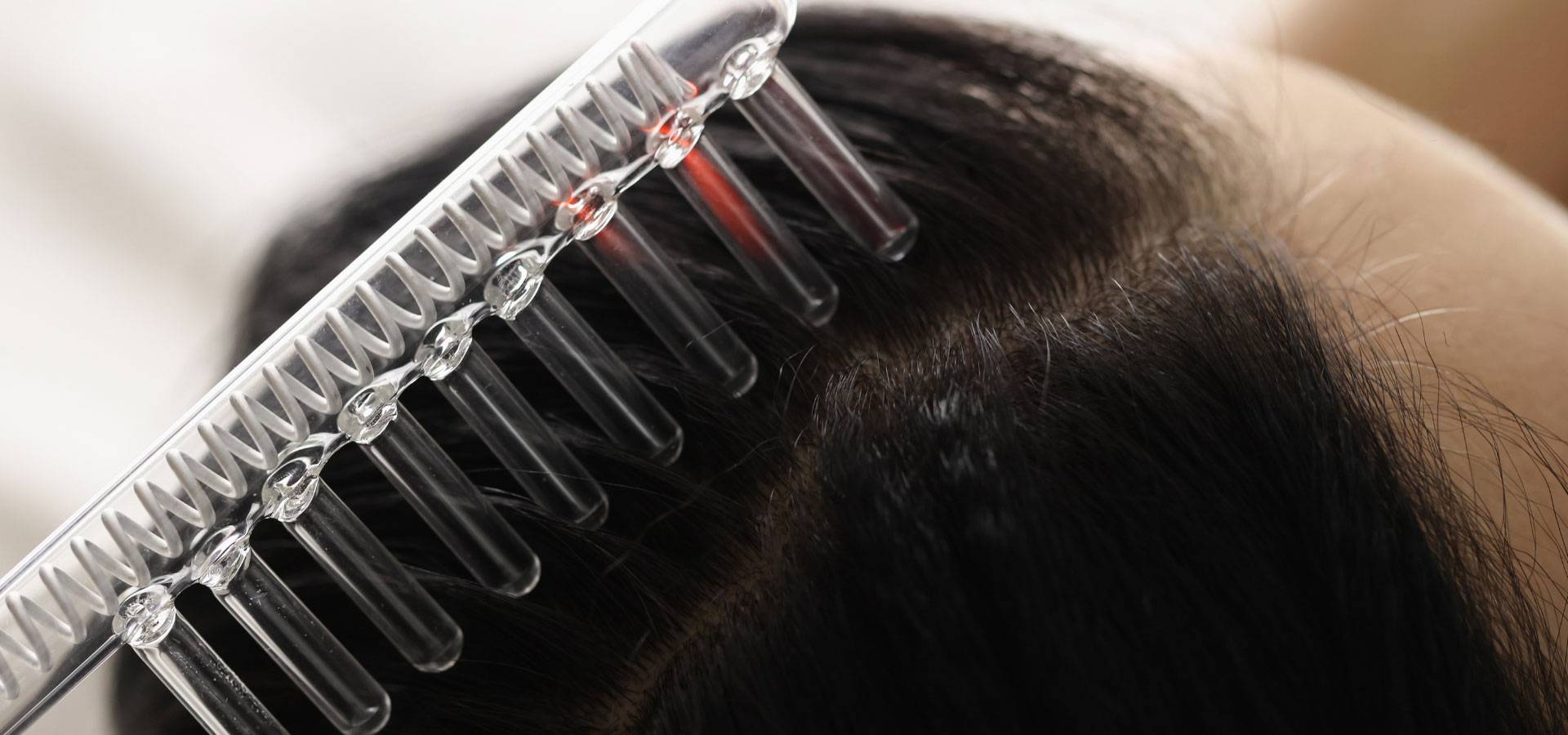 Slide 1
The Institute of Trichologists is the foremost professional association for trichologists in the World, the largest provider of trichology training in Europe and the longest established body of its type.
Alopecia Areata Epidemiology
PROFESSOR ANDREW MESSENGER MD FRCP
A study on the epidemiology of alopecia areata in the UK has recently been published in the British Journal of Dermatology [1]. It is currently online only but due to appear in print in the near future in open access form.
The investigators used a large primary care database containing over 4.1 million records from English general practices giving information on diagnoses, demographics, prescribing and referrals. 6675 new cases of alopecia areata were recorded over a 10-year period 2009-2018, giving an incidence rate of 0.26 cases per 1000 patient years (approx. 1 new case per 4000 people per year). The point prevalence at the end 2018, the proportion of the study population with a diagnosis of alopecia areata at any prior timepoint, was 0.58% which, extrapolated to the population at large, indicates that around 400,000 people in the UK either have active alopecia areata or have had it in the past.
The incidence rate was higher in people living in urban areas, in those living in more deprived areas and in non-white groups, particularly in people of Asian ethnicity where the incidence rate was over threefold greater than in the white population. Overall, 1 in 4 people with a new diagnosis of alopecia areata were referred to a specialist. Those living in more deprived areas were less likely to be referred.
This study provides valuable information on the burden of alopecia areata on the population and on health services. The implications of the results, in terms of their impact on how new and more effective, but more expensive treatments are funded and targeted, are discussed in an accompanying editorial by Rodney Sinclair [2]. The differences in incidence rates between different groups, particularly between different ethnic groups, was a striking feature of the study. At present we can only speculate about the reasons for these disparities but they may give clues to causation and provide targets for future research.
Dupilumab in Alopecia Areata
PROFESSOR ANDREW MESSENGER MD FRCP
There are an increasing number of case reports and small case series describing hair regrowth following treatment with the monoclonal antibody drug dupilumab. Dupilumab is licensed for treating atopic dermatitis and the original observations were serendipitous in patients who happened to have alopecia areata as well as dermatitis.
Although there are also some reports of alopecia areata developing during dupilumab treatment for dermatitis most are positive. Dupilumab works by blocking the action of IL-4 and IL-13 which are cytokines involved in an allergic type (Th2) immune response.
Although alopecia areata is typically associated with an autoimmune Th1 cell-mediated reaction there is increasing evidence that Th2 pathways are also involved in the pathology [3], something that might be predicted from the long-recognised association with atopic disease. A group from Mount Sinai hospital in New York has recently published the first randomised controlled trial of dupilumab in 60 patients with extensive alopecia areata [4].
The outcome was a modest improvement in the dupilumab group compared to placebo with 15% recording a 75% reduction in SALT score at 48 weeks. However, of those with a raised IgE level (a feature of atopic disease) 38.5% achieved a SALT75 reduction. The authors suggest that patient selection based on IgE levels may improve results.
REFERENCES 1. Harries M, Macbeth AE, Holmes S, Chiu WS, Gallardo WR, Nijher M, et al. The epidemiology of alopecia areata: a population-based cohort study in UK primary care. Br J Dermatol. 2021 (in press) 2. Sinclair R. Alopecia areata: progress, but who pays? Br J Dermatol. 2021 (in press) 3. Song T, Pavel AB, Wen HC, Malik K, Estrada Y, Gonzalez J, et al. An integrated model of alopecia areata biomarkers highlights both TH1 and TH2 upregulation. J Allergy Clin Immunol. 2018;142(5):1631-4 e13. 4. Guttman-Yassky E, Renert-Yuval Y, Bares J, Chima M, Hawkes JE, Gilleaudeau P, et al. Phase 2a randomized clinical trial of dupilumab (anti-IL-4Ralpha) for alopecia areata patients. Allergy. 2021 (in press)
Following historical "tracks" of hair follicle miniaturisation in patterned hair loss: Are elastin bodies the forgotten aetiology?
May 2021
The Institute of Trichologists'  Member Dr Hugh Rushton collaborated in a  study that followed historical "tracks" of hair follicle miniaturisation in patterned hair loss. 
ABSTRACT: Pattern hair loss (PHL) is a chronic regressive condition of the scalp, where follicular miniaturisation and decreased scalp hair coverage occurs in affected areas. In all PHL cases, there is a measurable progressive shortening of the terminal hair growth duration, along with reduced linear growth rates. In both genders, PHL initially shows an increase in short telogen hairs ≤30 mm in length, reflecting a cycle completion of under 6 months in affected terminal hair follicles. To understand the miniaturisation process, we re-examine the dynamics of miniaturisation and ask the question, "why do miniaturised hair follicles resist treatment?" In the light of recent developments in relation to hair regeneration, we looked back in the older literature for helpful clues "lost to time" and reprise a 1978 Hermann Pinkus observation of an array of elastin deposits beneath the dermal papilla following subsequent anagen/telogen transitions in male balding, originally described by Arao and Perkins who concluded that these changes provide a "morphologic marker of the entire biologic process in the balding scalp." Thus, we have reviewed the role of the elastin-like bodies in hair pathology and we propose that alterations in elastin architecture may contribute to the failure of vellus-like hair reverting back to their terminal status and may indicate a new area for therapeutic intervention.
For more information please read;
https://trichologists.org.uk/wp-content/uploads/2021/01/Rushton-et.al_.-Elastin-Bodies-Exp-Derm-2021.pdf
Institute of Trichologists calls for Medical Service Recognition amid Lockdown 3 practice "ban"
February 2021
Inability to treat patients face-to-face having grave impact on patients' mental health, warns UK's trichology industry.
One in two adults in the UK suffer with some form of hair or scalp concern – a shocking statistic, shedding light on a new and concerning impact of the third national lockdown, which has seen trichologists prohibited from practising (with the exception of online consultations). Unlike other allied health professionals – such as physiotherapists and opticians – who are still allowed to operate, Trichology is not currently considered an essential medical service.
In response, the Institute of Trichologists is now campaigning for greater and official recognition of the medical credibility of trichology services, and as such is seeking clarity on how and when services can reopen.
Trichology is the branch of medical study and practice concerning the hair and scalp, yet its role can sometimes be misunderstood as an extension of aesthetic services such as hairdressing. Many patients are simply unaware of the potential benefits of seeking such professional and expert help.
The Institute of Trichologists is committed to addressing such issues and was originally established almost a century ago to ensure good practice, patient safety, educational development and industry "answerability". At present, the Institute has 170 members, most of whom are unable to practice during lockdown.
Worryingly, many members are reporting feedback from patients who are suffering not only from their hair or scalp condition but also the negative impact of their condition on their mental health.
"Though hair and scalp conditions may not be life limiting, they can certainly be quality of life limiting," says Eva Proudman, Consultant Trichologist & Chair of the Institute. "There is a danger in assuming that hair and scalp problems are only cosmetic concerns when the impact of conditions such as pattern hair loss, alopecia and scalp psoriasis can be deeply traumatising and upsetting for patients. Without access to physical consultations and the 'hands on' assessment which is so important for diagnosis and successful treatment, we are seeing a severe and rapid deterioration in patients' mental health during this latest lockdown, which in turn could worsen their conditions."
In addition, since the pandemic hit, trichologists have seen a spike in 'Long Covid' and stress-related hair and scalp issues (including post-COVID hair loss) making the reopening of trichology clinics even more urgent.
As well as providing trichology training courses, the Institute of Trichologists also offers continual appraisal and development for its members and consistently participates in and responds to new research. Fundamentally, patients can see a real difference in their condition, and as a result in their mental health, after starting on a trichologist-recommended treatment course, rather than risking the more generic advice of a GP. Members of the Institute always consider a patient's mental health when treating them and are campaigning for the introduction of a mental health assessment for all trichology patients as standard.
Hygiene and safety have always been paramount in any medical environment, and trichology clinics are no different. Richard Spencer MIT, Clinical Trichologist at The Spencer Clinic, London and a registered member of the Institute of Trichologists is confident that trichology clinics can reopen safely during the pandemic. "Since the start of the outbreak, we have worked hard on a robust Covid-19 policy in order to protect both trichologists and patients. This includes a series of questions on arrival and during an appointment, regularly taking the temperature of staff and patients, providing hand sanitising stations and wearing masks at all times. For appointments lasting up to an hour, patients will be able to undergo a lateral flow test. For even longer sessions, patients will receive an official COVID-19 test. We take health and safety very seriously and are confident that with this policy, we can safely reopen and begin treating patients once again."
There is little doubt that the impact of the Covid-19 pandemic has taken its toll on trichology services. The closure of Trichology clinics means many patients are currently suffering alone, with difficult and distressing hair and scalp conditions left untreated, often leading to poor mental health. The Institute of Trichologists is therefore committed to campaigning for registered practitioners to be allowed to open and operate safely and responsibly in order to help alleviate the anxiety felt by many patients at these uncertain times.
Shedding light on therapeutics in alopecia and their relevance to COVID-19
December 2020
The Institute of Trichologists'  President Professor Andrew Messenger collaborated in a  study that reported on therapeutics in alopecia and their relevance to COVID-19.
ABSTRACT: As of July 9, 2020, there were more than 12 million confirmed cases of coronavirus disease 2019 (COVID-19) across the globe, with more than 550,000 deaths. Many European countries, including Belgium, the United Kingdom, Italy, and Spain, have had the highest numbers of fatalities per capita. This indicates the potential for the severe acute respiratory syndrome coronavirus 2 (SARS-CoV-2) virus to overwhelm even the most advanced health care systems despite extreme societal interventions. Since its emergence, SARS-CoV-2 has disseminated across the globe, affecting the structure of global societies, infrastructure, and economies. Patients with alopecia are a diverse group who, for various indications, are prescribed a number of antimicrobials and antiandrogen treatments in addition to immunomodulatory therapies such as hydroxychloroquine, oral corticosteroids, and a range of broad immunosuppressants. These drugs are being scrutinized for their capacity to potentially affect SARS-CoV-2 outcomes. We examine these treatments and highlight the critical role that patient registries will play in generating real-world evidence to assess their impact on COVID-19 outcomes.
For more information please read;
https://www.sciencedirect.com/science/article/pii/S0738081X20302509?via%3Dihub
Annual Psychodermatology UK January 2019, St Thomas Hospital, London
Thursday 24th January 2019
Board member Lisa Gilbey MIT and Clinical Tutor Stephanie Moore AIT attended this annual event at the Governor's Hall at St. Thomas' Hospital, London along with many dermatologists, psychiatrists and other medical professionals.
The event was hosted by well-respected dermatologists Dr Janet Angus, Dr Susannah Baron and Dr Tony Bewley where the psychological element of patients suffering with many different forms of cutaneous disorders like eczema and psoriasis, additional to hair related alopecia areata and trichotillomania were discussed.
The objective of this event is for lecturers to share their research into the psychological impact on skin and hair disorders of their consented patients. They disclosed their data of how and what treatment methods they have been implying to improve the psychological wellbeing for these patients.
One particular support group "The Eczema Outreach Support Programme" informed us about their Scottish organisation expanding out to help others in the rest of the UK last September 2018.
The EOS offers support and advice for children, teenagers and families going through their daily routines such as school and social events with this chronic condition. For more information on EOS or if you want to become a member please visit http://www.eos.org.uk/
Many sponsors at this event were able to share details of their new skin products such as their prescription only medication (POM) psoriasis treatments. Sponsors of the day included many pharmaceutical companies: Abbvie, Almirall, Celgene, CeraVe/La Roche Posay, Janssenn-Cilaag, Leo, Novartis and Sanofi.
Annual Psychodermatology UK Seminar at the Royal College of Physicians, London
Thursday 26th January 2017
Board Members Anita Ashcroft, Tracey Walker, Deborah Heal, Lisa Gilbey and former Vice Chair Barbara Kemp attended this annual event at this prestigious venue.
Many of today's lectures were about the psychology side of patients experiencing many skin conditions, such as eczema and psoriasis. It was noted that one-third of all dermatology appointments are of psychological needs due to their condition and the way it affects their quality of daily life. Of course, budget is a problem across the country as not everywhere can provide a Psychodermatology clinic to help patients with this side of their condition. Treatments such as Cognitive Behavioural Therapy (CBT) has proven to help people with their feelings on dealing with the conditions they suffer from. Nicola Salmon was one of the lecturers and explained how she is setting up a Psychodermatology clinic in Edinburgh.
Lecturers Jon Goulding, Richard Jerrom, Helen Mortimer, Maria- Angeliki Gkini and Joao Machado Nogueira (travelled from Portugal) all gave case histories and how they helped their patients with Delusional Infestation. They shared the different ways that they helped treat this condition for each of their patients.
Henrietta Spalding, Head of Advocacy at Changing Faces shared with us the charity's new online psychosocial training module to improve the knowledge and confidence of health care professionals working with patients with skin conditions. Changing Faces supports children, young people and adults with disfigurements. They encourage everyone that they can live life to the full and face disfigurement with confidence. A survey has been produced to investigate all aspects of living with a condition, mark or scar that affects their appearance.
Additional to the lectures, the IOT had opportunity to network with the trading stands, enquiring about new products or medications to help patients suffering with skincare problems. Stands included; Neutrogena with their skincare range, Mirvaso for acne treatment, Soolantra for rosacea, Sterlara for arthritic psoriasis and Cetraben. Otezla also attended, introducing their oral medication for psoriasis sufferers, changing the way they can treat the condition. This POM oral medication will be suitable for adult patients who failed to respond to, or have contraindications, or are intolerant to previous treatments such as cyclosporine, methotrexate or psoralen and PUVA. It also stated that it sustained efficacy in psoriasis to include pruritis, nail and scalp disease and quality of life.
First Grey Hair Gene is Discovered 
March 2016
The Institute of Trichologists' Vice President Professor Tobin recently collaborated in an international study that reported on the discovery of several genes associated with hair traits, including the first grey hair gene.
The study was lead by UCL and Professor Tobin's collaborative research was carried out at The University of Bradford.
The finding of the IRF4 gene variation responsible for grey hair that was associated with greying hair reveals for the first time that grey hair has a genetic component additional to environmental factors. IRF4 is associated with the storing and regulation of melanin, the colour pigment responsible for hair, skin and eye colour.
The cessation of melanin is what causes hair to grey, therefore scientists can now investigate the IRF4's role of this. More knowledge could lead to developing new cosmetic applications that could alter the appearance of a growing hair in the follicle by slowing down or blocking the greying process of the hair.
For more information please read;
www.brad.ac.uk/news/2016/grey-hair-gene
www.ncbi.nlm.nih.gov/pubmed/26926045
Results of the Hair Loss Priority Setting Partnership
November 2015
The Hair Loss Priority Setting Partnership commenced in January 2014.
Members of the public , The Institute of Trichologists' Members and allied healthcare professionals were invited to complete an online survey.
The results of the survey can be found on the Alopecia UK's website: www.alopeciaonline.org.uk
Psychodermatology Seminar at the Royal College of Physicians
Thursday 22nd January 2015
Board Members Barbara Kemp (Vice Chairman and Chief Executive of External Relations), Tracey Walker (CEO of Education), Lisa Gilbey (Administrative Director) and Dr Ingrid Wilson recently attended the Psychodermatology seminar.
There were many informative lecturers ranging from Dermatologists, Psychologists, Psychiatrists, Gynaecologists, Endocrinologists and General Practitioners.
During the breaks we used the opportunity to introduce ourselves as the representatives of the Institute of Trichologists to the officers of The Psoriasis Association, Changing Faces Charity and to the representatives of all the pharmaceutical companies and to as many delegates as possible.
I could write about many of the informative lectures we heard on this seminar, but here a few most related to trichology.
Mrs Elizabeth Allen, a Trustee of the British Association of Skin Camouflage is an experienced and passionate lecturer. She has lectured for our students and for our Institute of Trichologists CPD seminar in Central London and for other allied societies.
Speaking at this event today, she expressed the language that some medical practitioners utilise during their consultations with patients.
The choice of words used can so often be misinterpreted, misleading or confusing to patients especially when diagnosing and giving a prognosis of a condition.
She encouraged the health professional to view things from a patient's perspective and encouraged everyone to be aware of the need to consider the choice of words we use and their appropriateness for the situation.
Dr Lynne M Drummond is a Consultant Psychiatrist and Senior Lecturer with South West London and St George's NHS Mental Health Trust since 1985. She has an incredible wealth of knowledge pertaining to severe Obsessive-Compulsive and Body Dysmorphic Disorders (OCD/BDD). She is a highly respected author, lecturer and has appeared on television programmes speaking about anxiety disorders and how she treats patients with cognitive behavioural therapies (CBT).
Dr Drummond co-incidentally has also lectured to The Institute of Trichologists' Members and students at an annual CPD seminar day about the subject that she is so passionate about.
Dr Drummond discussed Body Dysmorphic Disorder which accounts for approximately 2-3 % of the adult population and is a serious, common condition that needs medical attention to reduce anxieties. She gave us an insight into how they diagnose an individual with BDD and how they use CBT to help the patient into a better state of mind in helping them to get better.
We, as Trichologists,will of course be aware that mental health is such an important area to recognise especially if deep anxieties need to be addressed.
Referring patients in the first instance to the G.P for referral on to the appropriately qualified medical practitioner is acting in the best interests of the welfare of our patients.
Dr Susannah Baron is a Consultant Dermatologist specialising in many areas of dermatology. She is a lead for paediatric dermatology at the Kent and Canterbury Hospital where she employs a holistic approach to treatments, understanding the huge impact skin conditions have on peoples' lives. She sometimes combines treating some skin complaints with her medical hypnotherapy diploma.
The lecture gave us an insight into hypnotherapy for treating adults and children with moderate to severe atopic eczema. Very interestingly, this was a pilot study as she wanted to help to alleviate the symptoms of this chronic condition.
She presented us with clinical cases where she altered the patient's state of consciousness.
One of the results of the study revealed that the patients were not scratching as much at night, which in itself was hugely beneficial for the patient in reducing excoriations, soreness and sleep disturbances.
She therefore elaborated on the fact that she could reduce the itch-scratch cycle that helped with some relief of this long term, difficult and distressing condition.
Lisa Gilbey MIT
The Institute of Trichologists are a partner to The Hair Loss Priority Setting Partnership and are supporting the facilitation of this process in order to help identify the top 10 priorities, which will help to further research in to hair loss in the future
Have you ever had a question about the prevention, diagnosis or treatment of hair loss (alopecia) and not been able to find out the answer?
Are there aspects of hair loss which you feel could benefit from research?
If so, please take part in the Hair Loss Priority Setting Partnership Survey.
The survey is open from Monday 8th September until Friday 31st October*. Whether you have hair loss yourself, care for someone with hair loss or treat people with hair loss, this is your opportunity to make your voice heard and your opinion count. Get involved and help shape the direction of future research into hair loss. The survey can be found by following the link www.surveymonkey.com/s/hairlosspsp
*This survey is now closed.