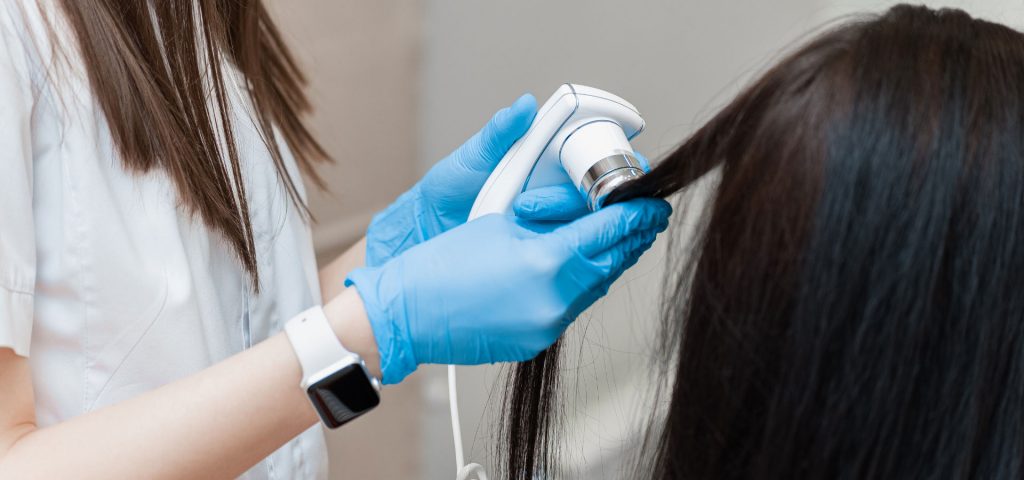 The Institute of Trichologists is the foremost professional association for trichologists in the World, the largest provider of trichology training in Europe and the longest established body of its type (see history).
For the protection of Patients and the general public all Members must adhere to our Code of Professional Practice and ethics, this ensures that clinics and practioners offer only the very highest standard of consultation and treatments or treatment advice.
Trichology is the science of the structure, function and diseases of the human hair. Clinical trichology is the diagnosis and treatment of diseases and disorders of the human hair and scalp.
A trichologist will deal with numerous conditions of the hair and scalp – some are not curable but can be controlled. Other conditions may need to be referred to a medical practitioner or hospital consultant (trichologists are not medically qualified but are medically trained in areas pertaining to the hair and scalp. The exceptions are those members who enter the profession of trichology with existing medical qualifications or those who decide to pursue medical training after being inspired by trichology).
There are however, many hair and scalp conditions, which can be successfully treated by a trichologist.
The Institute of Trichologists runs its own clinic in London, for more information please click here.
The Institute of Trichologists is a registered company, registered with Companies House – 00208098 – Incorporated on 27 August 1925.
We have UK and International Registered Trichologists 
Why is Treatment Successful?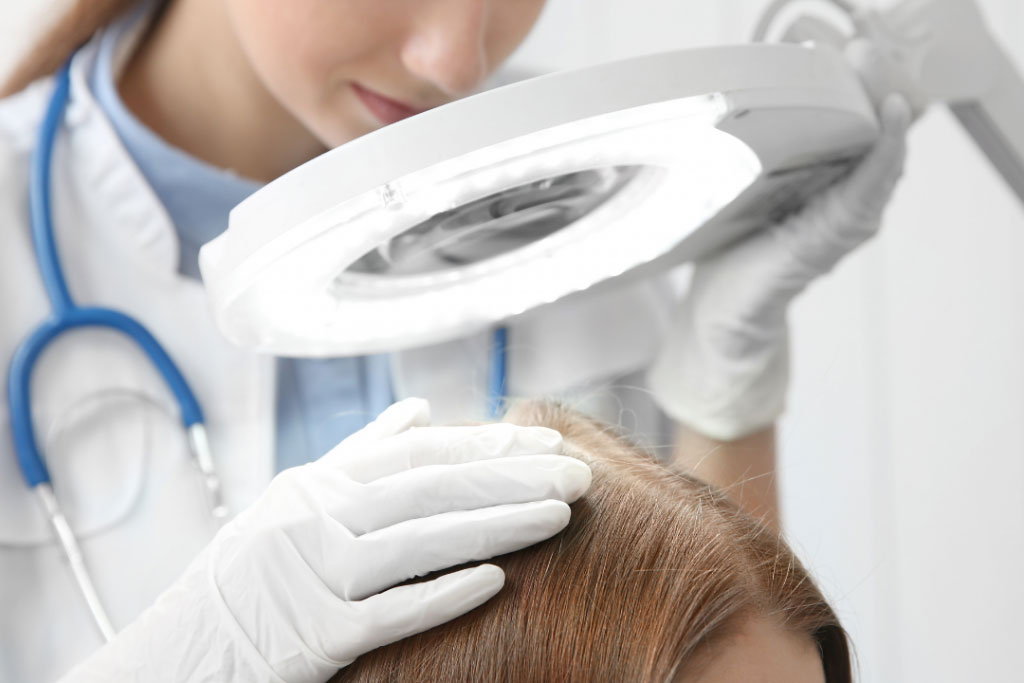 Generally a trichologist in a busy practice will see far more patients with scalp and hair problems than does the average GP – plus a greater spectrum of conditions including many that will rarely be seen at all by a doctor.
The Trichologist has a highly focuses specialist training in the subject and must continue with professional development work, the current requirement is at least 10 hours in any 2-year period. This ongoing training ensures that the Trichologist stays current with research and development to provide the very best information via their clinics.
Knowledge of hair processing procedures
Many instances of hair loss and hair breakage are the consequence of careless or inappropriate hairdressing procedures. The trichologist has special training and experience in such matters.
A trichologist will often take up to one hour over the initial consultation and in deriving a diagnosis. This enables a detailed history to be taken.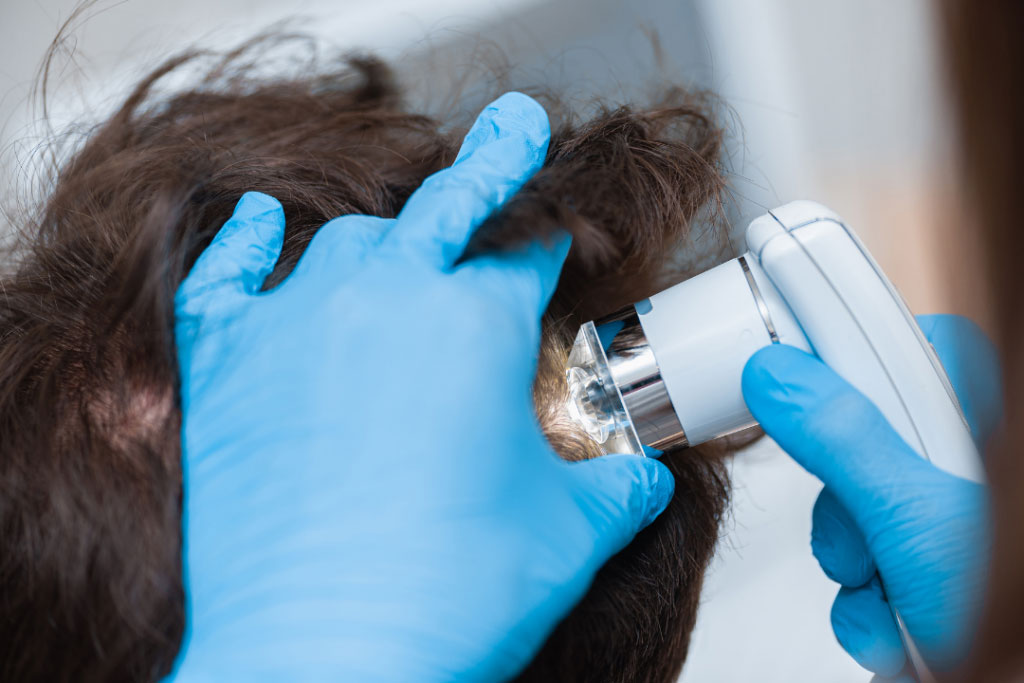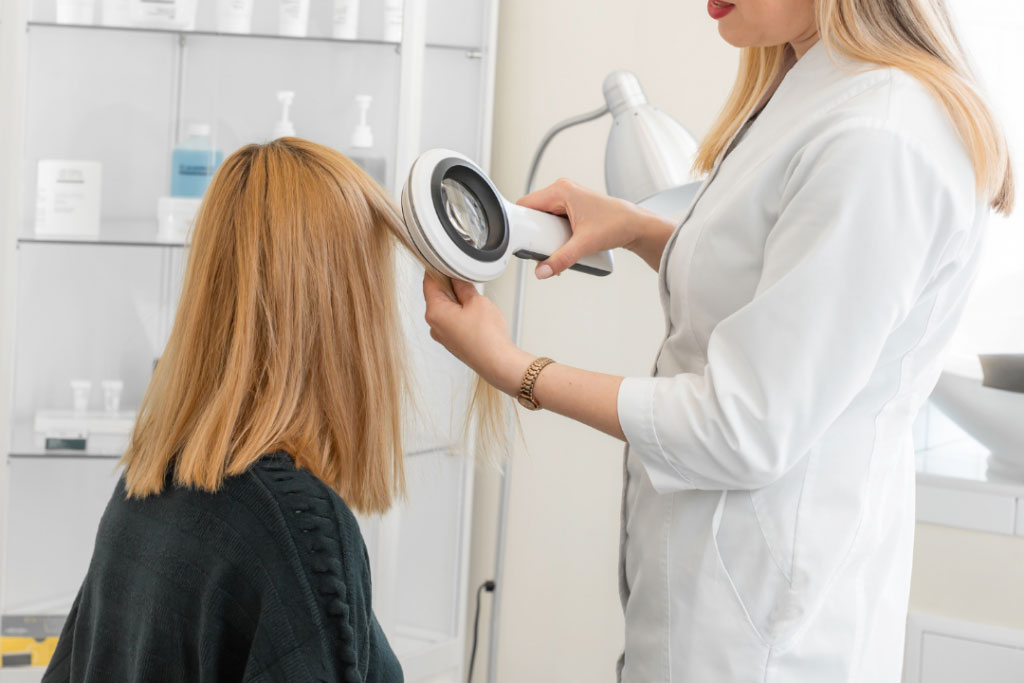 The trichologist tends to adopt a more holistic approach. Attention is given to lifestyle, diet, hair care and other factors which may contribute to the patient's condition. Counselling of the patient is taken very seriously.
Personal treatment and Frequent Review
Often treatments will be carried out by the trichologist or their staff and this is invariably more effective than home performed treatments. The case is continually seen and the treatment reviewed with greater frequency than would normally by the case in a busy hospital clinic or GP practice.