The Preceptorship programme is designed to build confidence, competence and skill as registrants transition from a newly qualified Trichologist to an experienced practitioner. The Preceptorship programme is designed to enhance and develop newly acquired skills whilst leading candidates into clinical practice. The Preceptee will build and strengthen Trichological knowledge and expertise whilst becoming confident in clinical practice.
Registrants who have completed the Institute of Trichologists level 5 Diploma in Clinical Trichology are able to use the nominal letters AIT (Associate of the Institute Trichologist) after their name. After successful completion of the Preceptorship Programme registrants then qualify to MIT status (Member of the Institute Trichologist). This assists patients to clearly identify newly qualified Trichologists from those who have gained more experience from completing the Preceptorship Programme.
The Preceptorship Programme is flexible
The Preceptorship programme is tailored to suit the individual, and may take between 6-24 months to complete and. The programme is designed to fit around employment, work, family and other commitments.
For more information on how to start your preceptorship journey, please contact the Institute of Trichologists manager of education, Sara Alkazraji: educationmanager@trichologists.or.uk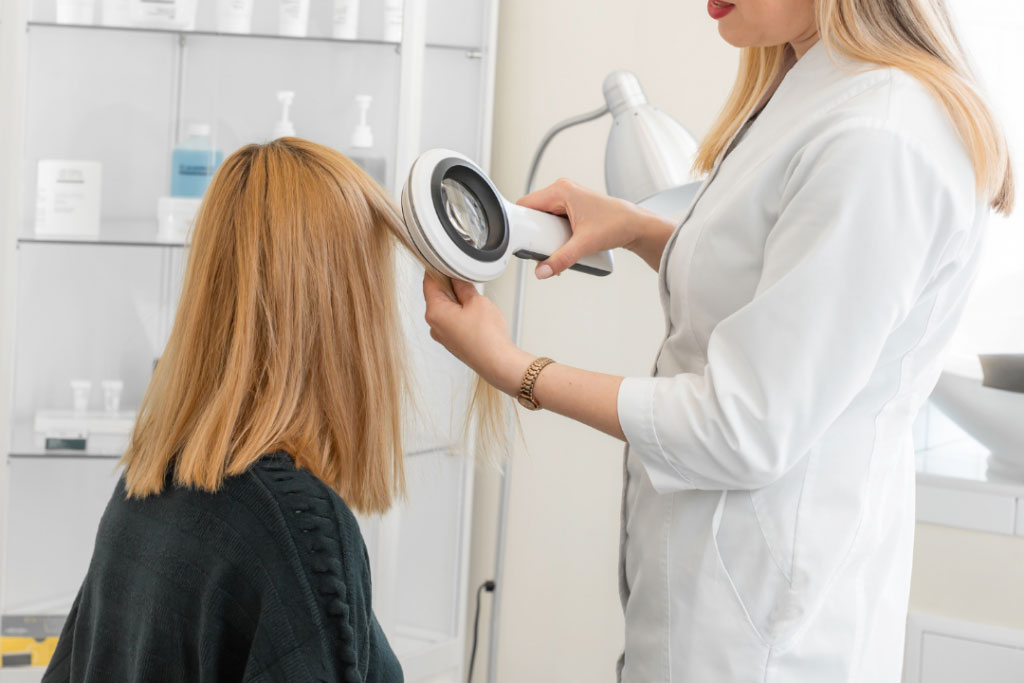 Requirements for successful enrolment on the Preceptorship Programme
The Preceptee must demonstrate a willingness to engage with personal development in order to enhance their skills as a practising Trichologist. They will need to demonstrate their ability to work safely as a Trichologist to the satisfaction of an experienced Preceptor/Trichologist. Each Preceptee will generate a portfolio of evidence demonstrating their knowledge, skills and experience in the following areas;
Health & safety
Communication and consultation
Managing a wide range of trichological conditions including diagnosis, prognosis, aetiology and treatment.
The ability to work with and refer patients to a range of practitioners/specialists
How to engage with self-reflection to develop and enhance one's future practice
Business skills
Distinguishing between AIT and MIT Trichologists
A Trichologist who use the nominal letters AIT is a qualified registrant of the Institute of Trichologists. Whereas registrants with MIT status have undergone further development and enhanced training in order to demonstrate their fitness to practise, particularly in the following areas:
The ability to work safely following legal legislations whilst demonstrating an awareness to the Trichological scopes of practice.
Demonstrated a range of clinical consultation and communication skills (through in person and online interactions).
Demonstrated the ability to diagnose, manage and treat a wide range of Trichological conditions including consultation skills, decision making, clinical diagnosis and treatment.
Shown competency with patient referrals and liaising with a range of other professional health-care practitioners (when required).
Enhanced personal and professional development (CPD) whilst engaging with an ethos for long-term CPD.
Business management skills, becoming self-employed, employed, a sole trader or limited company. Candidates would have demonstrated skills in communication, finance, marketing strategies along with business policies and procedures.
The preceptorship programme is currently only available to Institute graduates
The programme is designed to support newly qualified Trichologists into clinical practice, therefore only candidates who have completed the Level 5 Diploma in Clinical Trichology are considered. However, we are working towards allowing external candidates (who meet our Institute enrolment criteria) access to this valuable learning and development opportunity. External candidates will be required to be qualified (Level 5) and will be assessed for entry on an individual basis.