Our Nioxin Experts
Nioxin are backed by more than 30 years of dedicated independent research, and is the most awarded brand for thinning hair in the USA. The Institute of Trichologist fully supports Nioxin, through giving our expert advice and offering fact check and reviewing services to some of the Nioxin content. A couple of our members work closely with Nioxin, and have become their brand experts.
Eva Proudman MIT IAT
Eva is a highly sought after Hair Specialist and with over 18 years experience working in her field, her knowledge about hair is unquestionable. She diagnoses the causes of hair fall, breakage, thinning, diseases of the scalp and offers both industry professional and consumers, specialist advice on the most appropriate solutions. Eva is recognised across the UK as one of the industry's most-wanted hair-guru and is regularly approached to assist the media and large corporations with research and development.
Tracy Keen MIT
Tracy is a state-registered hairdresser and a Member of the Institute of Trichologists. She studied for her diploma in Trichology with us, in London, which awarded her with the post-nominal title Tracy Keen MIT. Since completing her training with us in 2008, she has held clinics in Witney, Oxfordshire and Cheltenham, Gloucestershire.
Andreas Sinn Rodrigues AIT
Andreas is the Global Nioxin Education Leader, and has been working in the hairdressing industry for over 35 years. He started for Nioxin as an educator training stylists, developing through several post-qualifications and certifications, until taking the responsibility as Nioxin's Director of education working for different industry partners in Europe.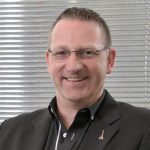 Andreas is responsible for future education design, capability and product innovation strategy, sharing his long-term experience and mentoring marketing and research & development department of the company. Andreas was then inspired to broaden his knowledge and qualification of various subjects, such as chemistry, nutrition, anatomy, genetics and microbiology, which he studied and gained qualifications for with us, at the Institute of Trichologists in London.
For more information about the Nioxin Experts, please visit Nioxin.